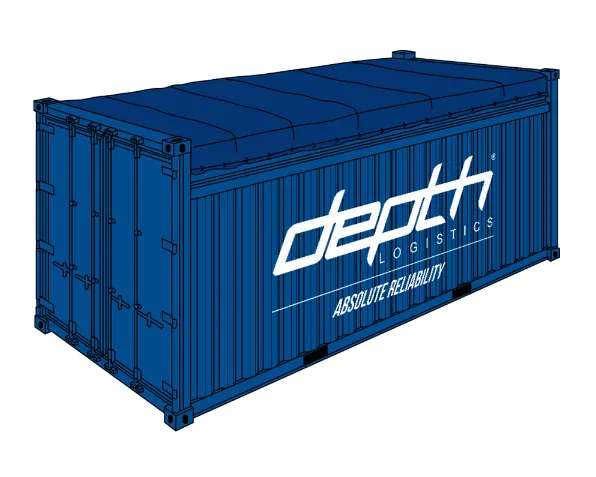 Specially designed for

over-height cargo
heavy loads
loading from top side, e.g. by crane
loading from door side, e.g. with cargo hanging from overhead tackle

Floor height 170 mm (ground level to interior floor surface, tolerance deviation possible)
Door header can be swung out on all open top containers
If required, we can provide disposable tarpaulins. Using one-way tarpaulins requires that the corner castings be accessible
For fastening tarpaulins, lashing bars are available on the outside of the walls
Equipped with forklift pockets for loaded containers
Numerous lashing devices on the top and bottom longitudinal rails and the corner posts
Lashing devices have a permissible load of 1,000 kg (2,205 lbs) each
The above figures are the minimum internal dimensions for Opentop containers, and differ by manufacturer and model.
It is important to note that there are some slight differences in the dimensions of shipping containers utilised between carriers so this information is to be used as a guide only. If you need further specific advice on the right type of container to utilise for your cargo please contact us.
If your cargo is too large to containerise then we can ship any heavy lift or oversize cargo via roll on roll off shipping services with Depth RoRo on rolltrailers.